The Brooklyn Typology Project
.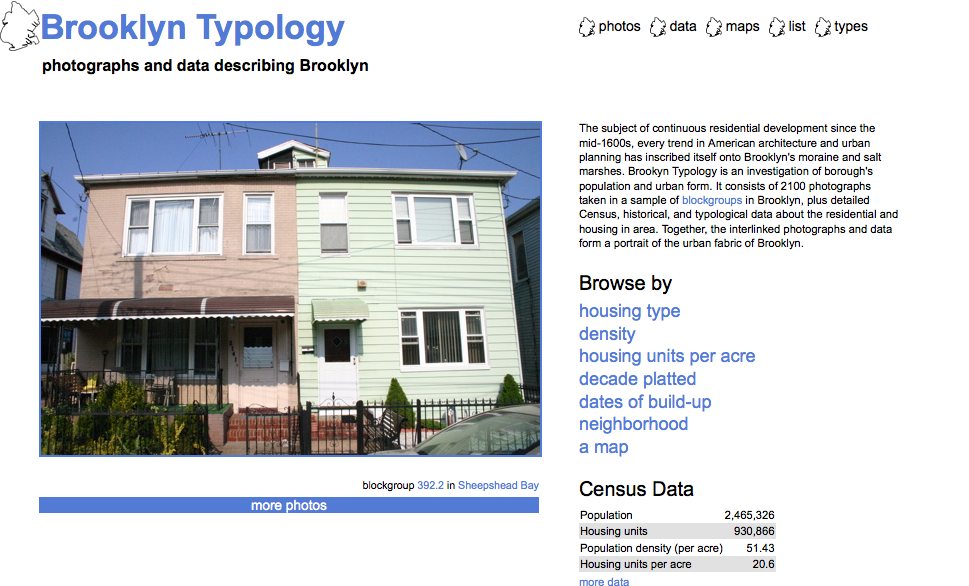 The Brooklyn Typology Project provides photographs and data describing Brooklyn, you can browse by housing type, density, housing units per acre, decade, date of build, neighborhood or simply by location. We have just spent a good half hour rummaging around the site and especially like the 'industrial' section under housing type, its a neat way to explore residential density.
You can read the full write up on
Urban Omnibus...