National e-Infrastructure for Social Simulation.
Funded by the
JISC
as part of its Information Environment Programme it will provide a platform to meet the demand for powerful simulation tools by social scientists, public and private sector policymakers. Social Simulation is an expanding field due to its forecasting applications for scenarios in transport, housing, education, healthcare etc.
Our first of many outputs is to visualize the UK Census data via MapTube and we thought we would share some of our first results as they make for quite intriguing images - such as the screen grab below detailing Population Density of the Isle of Wight: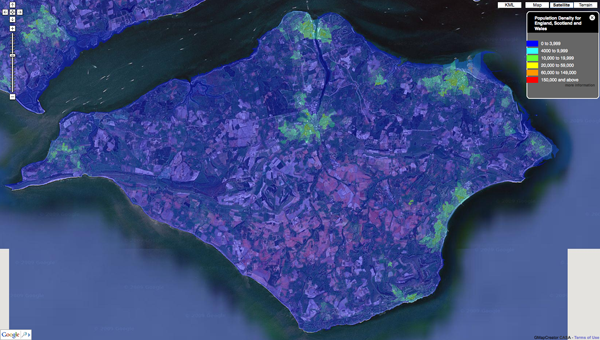 The work is ongoing with the ability to 'click' on areas and view the underlying data as well as data streaming and varying levels of detail all forthcoming. Countywide, zoomable down to local level Cenus data is hard to come across, for a quick view is provides quite a good way to identify pattens in the urban landscape. Below is Central London: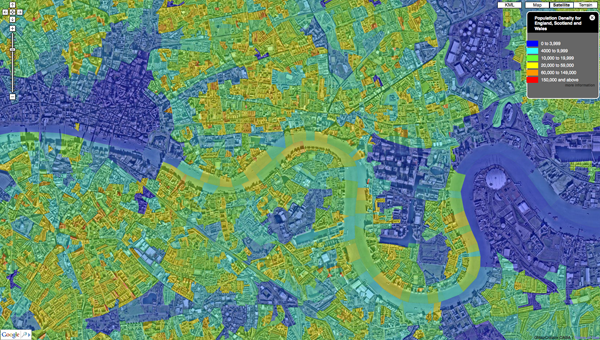 Our back end system under development means that the output is not limited to the UK Census, it would be interesting to make this a global tool, more on this in future posts...
You can see our sample map of
Population Density direct via MapTube
.