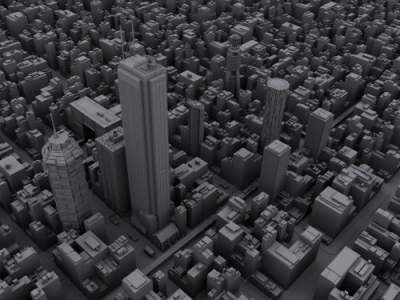 A while ago we built a imaginary or fantasy city in 3D Studio Max - partly as a way of experimenting with the software and partly as a way to get around the rules implied of our
Virtual London
model of not being able to insert any politically sensitive buildings.
As part of the export process we used the Oblivion Engine to visualise the city in real-time,
a technique
which works remarkably well and one that we will have a tutorial on shortly. The movie below provides a sample flythough of the city in Oblivion.
Since our first development Google released SketchUp, their free of charge 3D modelling software. SketchUp is a powerful 3D modeller and one which is both fun and intuitive to use - not something you could say about 3D Max. As such it has led to the development of a number of fantasy cities such as 'Sun City' which we feature below.
Developed and posted by a YouTube user known as
foxmtbr
it provides an insight into the sort of city creations possible with SketchUp.
Google SketchUp
is free of charge, if you fancy making your own fantasy city then
simply download the software
, start building and let us know how it goes..