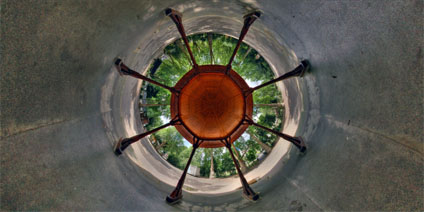 Lincoln's Inn Fields is the largest square in London and was once a place of public execution. Executions took place during the Tudor and Stuart periods with many religious martyrs, and those suspected of treachery to the Crown, meeting their end.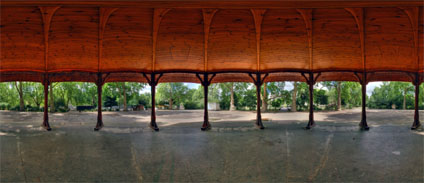 Thanks to a decree dating from the 1640s, the green area was preserved for generations of Londoners.
The panorama is taken from the BandStand in Lincoln's Inn Fields park.
View the Quicktime panorama of Lincolns Inn Fields Bandstand
(3.8mb).