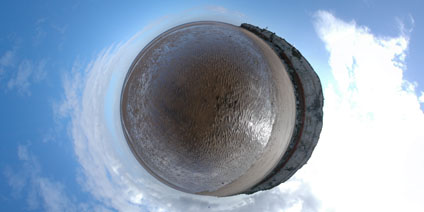 On a hot summers day when your stuck in the basement of a research lab ones mind can occasionally turn to outside the city. Thus the inclusion of a beach panorama to Digital Urban.
It may not be urban but it sure looks better than the basement at the moment...
View the Quicktime panorama of the Beach
(2.9mb).