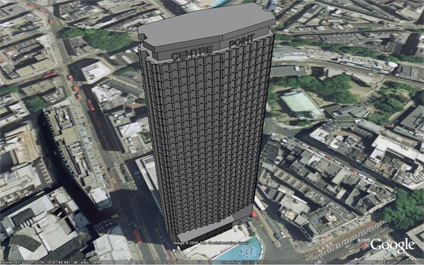 We have placed online a first draft version of Centre Point in London. Centre Point stands at 117m on the junction of Oxford Street and Charing Cross Road. The building, completed in 1967, is made out of pre-cast concrete and at the time held the honour of the worlds tallest concrete tower.
The building is a controversial landmark in London with its unique architecture. Despite its appearance it is now a Grade II listed building.
You can download the kmz file to fly into the model in Google Earth
here
(170k)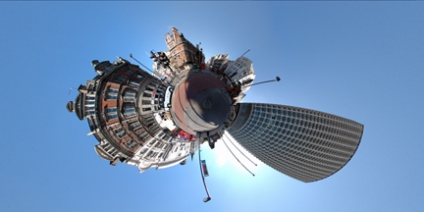 You can also view a panorama of the building in full screen via the QuickTime plugin, allowing you to view the scene in 360x180 degrees at high resolution.
View the panorama of Centre Point, London
(2.8mb).