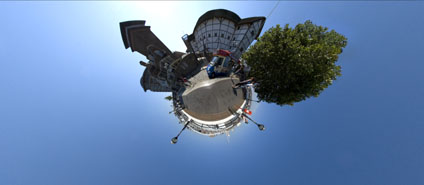 The original Globe Theatre was built in 1559 Southwark, on the South Bank of the Thames. The theatre was subsequently closed by the Puritans in 1642 and destroyed in 1644.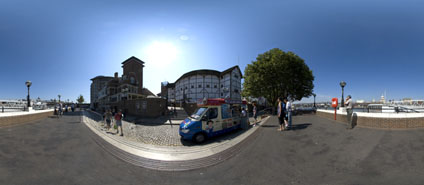 The new Globe Theatre opened in 1997, located 200 yards from the original site with the first thatched roof building permitted in London since the Great Fire of London of 1666.
You can find out more about the Globe from the
offical site
.
View the panorama of the Globe Theatre, London
(2.9Mb).