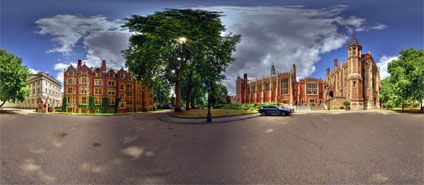 The panorama is captured in front of the Old Hall at Lincoln's Inn Fields 'Inns of Court'. The 'Inns of Court' were founded in the beginning of the fourteenth century and Lincoln's Field is one of four in London.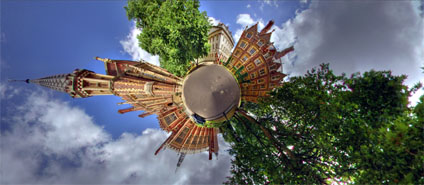 According to ancient custom anyone training to be a barrister in Britain must join one of the Inns of Court and dine there 24 times, as well as passing their examinations, before being officially qualified.
Of note are the alumni of Lincoln's Inn which include Oliver Cromwell, John Donne of whom you can find out more in our
Lincoln's Inn Chapel
Post and William Penn, founder of Pennsylvania.
View the Quicktime panorama of the Inns of Court
(3.1mb).