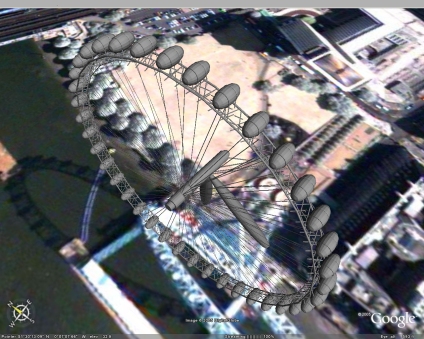 Originally modelled in 3DMax we have slightly revamped the London Eye for Google Earth. There are a few known issues but it illustrates how even complex landmarks can be imported.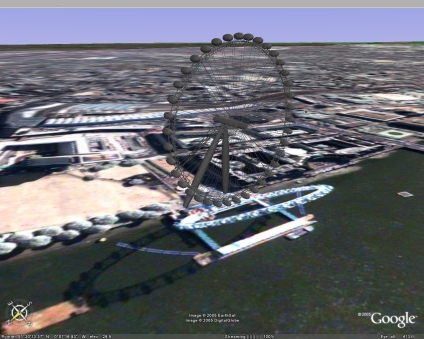 You can download the kmz file to fly into the model in Google Earth
here
(1.4Mb)
Other models including St Pauls and a view of London in Google Earth can be viewed in previous posts.
As ever any comments are welcome..