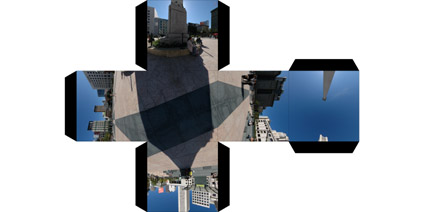 With the weekend upon us we thought it was time to put up a non-digital panorama. Simply download the pdf file, cut out and fold along the lines to make your own view of Union Square San Francisco.
If anyone does this we would love to have a photo to add to the blog...
Download the PDF and Cut Out.
(4.9mb).